"Finally! An Instructional Tennis Video for The Overweight and Hopelessly Out of Shape.
Learn the Killer Secrets to Beating The Pants Off of Competitors Younger, Faster and Lighter Than You…
…and these techniques will work for anyone!"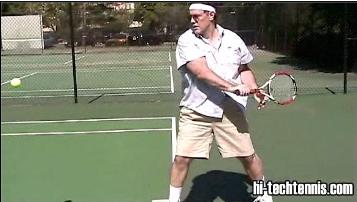 Hi. I'm Tom Antion, the largest person ever to produce and star in a tennis how to video. When I started to record this video I weighed in at 346 pounds. I'm not proud of that, but it is what it is and even at that weight I still want to play tennis and I want to win.
When I finished shooting the video several months later I was 322 pounds so I lost a little weight which proves tennis is good for you. And at the time you are reading this I'm down to 310 pounds.
I can assure you I'm bigger than virtually all of you reading this letter so you should have an easier time using these techniques than I do.
"If you think you should give up on tennis because
you can't win any more, then think again. Tom Antion
has come up with an instructional video that will keep
you playing and winning even if you aren't in the
greatest shape."
Darryl Cummings, Director of Tennis, Old Dominion University
You don't have to be a tennis pro to
learn a few things about tennis
I'll tell you right up front. I'm not any kind of tennis professional, I never won any major or even minor tournaments and I can assure you that if I showed up to watch the US open, no one is going to chase me around for my autograph. I'm just a guy who can beat people better, lighter, younger and faster than me because of what I'm going to show you on this video.
Does it mean I can beat someone way better than me? NO, but it does mean I will win more matches overall and I'll be a much tougher opponent against anyone I play.
Let me cut straight to the bottom line here.
When playing tennis your job is to make your out of shape opponents suck air before you do and for you to beat people that are beating you now. I'll also swear to you that if you do the things you learn from this video, you'll start CRUSHING people who are holding their own with you right now and you will start BEATING people younger than you that aren't out of shape because I'm also going to teach you how to frustrate them by hitting shots they hate. So, no matter what level of play you're at, I've got something for you on this video.
"Tom's thoughtfulness, intelligence, experience, creativity,
humor and sheer passion for the game really come through
in this DVD that's crammed with over 3 HOURS of tips that'll
have your out-of -shape buddies scrambling to get to the water cooler!
Whether you're overweight, out-of-shape or simply want to discover more ways to beat more players, Tom's gotcha covered!"
Kyrill Popoff, coachkyriltennis.com
You will learn:
How to beat people better, faster and younger than you.
Specific practice techniques that exactly match the situations you face on the court.
How to run your opponents to death while you sip a cup of tea.
Tons of gadgets that will keep you cool, calm and collected every time you play
Recovery techniques so you'll be ready to play again faster.
Kill patterns and super kill patterns….use these on your fat buddies and you'll be calling 911 when you run them to death.
A lob trick that will have your opponents running for cover so they don't get hit with the ball.
Drop shot training that you have never seen before.
Court geometry lessons to make your opponent run the most and you run the least.
Return of serve tips to make them serve exactly where you want them to.
A perfectly legal net trick to have them wondering why they are serving so poorly against you.
Crazy gadgets you can get that will save you energy.
One simple drill that will take virtually all the time away from your opponent.
A simple practice technique with a rope to teach you how to run your opponent into the court dividers or the fence.
How to frustrate young and fast players. They will wonder how the heck you are beating them.
A fat person's percentage tennis lesson.
A desperation shot that will make your opponent think you are a magician.
How to use loud and obnoxious little kids and teenagers to make you a better tennis player and it will only cost you a pizza instead of 60 bucks an hour for lessons.
You'll see what out of shape, but prepared players carry in their tennis bag. If you watch the tennis channel, it's sort of a fatso bag check!
Watch a brief excerpt from the video!
This is just one of the hundreds of tips and tricks on this comprehensive video.
FatsoTennis DVDs make great gifts for the tennis nut in your family. Even if you fancy yourself as a great player, there are tricks and tips on this video to make you even better.
You'll also get 8 tactics sessions including:
Pre-Match Tactics
Match Behavior and Tactics
Serve and Return Tactics
Ground Stroke Tactics
Drop Shot and Lob Tactics
Outdoor Tactics
Playing Younger Player Tactics
Post Match Tactics
This video leaves nothing out. Check out more of what you'll get:
5 ways to "legally" stall to catch your breath.
How to hydrate yourself for top performance even if you're out of shape.
Warm up techniques to reduce the chance of injury. ….I know what I'm talking about. I made one mistake with this and it put me out commission for three months.
How to "get in the head" of your opponent so they make errors and they'll never know you had anything to do with it…..unless they watch this video before you do.
One simple outdoor trick that will give you continuous breaks during your match.
Totally legal tricks to allow YOU to control the pace of the match.
Loads of energy saving tricks that will help you outlast your younger and in better shape opponent.
How to evaluate and play tall, short and fat opponents. Simply picking the right shots for the opponents body style can give you a cake walk of a win.
How to keep the opponent from running you when you are receiving serve.
Tips from Martina Navratolova on "legally" stalling on your serve and exactly where to serve after long rallies.
The most frustrating serve return ever!
How and when to wrong foot your fat opponent.
Tips from the famous coach "Vic Braden" on where to hit the ball to beat 90% of the people beating you now.
When and how to hit "down the line" so you don't get hurt or run to death.
There are hundreds of tennis "how to" videos out there. Why is this one so different?
None of the other videos on the market are designed for the older part time player, or the player who has gotten way out of shape and pretty much given up on the idea they can compete.
Let's be realistic…you're probably not in the shape of a professional athlete. Most people aren't. But you love tennis . . . you want to be the best at it that you can be, and you want to win.
Also, I doubt that you are playing against Roger Federer, Jimmy Connors, John McEnroe or Bjorn Borg. You're probably playing against middle aged or older, out of shape, and untrained people that you could easily defeat if you just knew a little more about tactics.
Once in a while you may hit with some teenagers who run like deer and hit hard with heavy topspin. This video will teach you how to frustrate them to the point where they may just walk off the court because they are too inexperienced to know how an old, overweight, slow person is beating them…..This is really lots of fun to see hahahaha. Let's take a look at another excerpt that tells you how to play against younger players.
This video is for anyone that wants to be a better tennis player, whether you're short, fat, in or out of shape. These are time tested techniques that will change your game and keep you at the top of it!
And if that wasn't enough, you'll learn these additional killer tips:
When and why fat people should use the "open stance" on their forehand.
How to "Shrink the Court" to drive your opponents crazy and steal all their time to return your shot.
One practice drill that will allow you to hit sharper angles to make your opponent run even more.
How and when to hit drop shots and the pro level "fake drop shot"
You'll learn offensive lobs, defensive lobs and a series of "Pain in the neck" lobs PLUS devastating crosswind lobs and the number one super granddaddy of all dangerous lobs.
How to use your towel to help you win on windy days.
How to adjust your game to handle high heat and very cold weather.
Tips on eyeglasses
And much, much more!
This two DVD set has over 3 hours and 20 minutes of real world training including tips an tricks never seen before on any tennis video anywhere.
Most tennis DVDs are about 40 minutes long. They only give you a few tips and hardly enough detail to let you actually do what they are suggesting. This video costs the same, and gives you five times the amount of hard core winning tennis training.
This training will improve your game TEN FOLD over how you play now. Your opponent will never know what hit them after the set is over. What is that worth to you?
Hiring a personal coach can cost you $60.00 an hour and up. You can get this unique and quality training for only $39.95
Let this be the year you take your game to the next level. And maybe I'll see you on the courts.
Click here to beat your fat buddies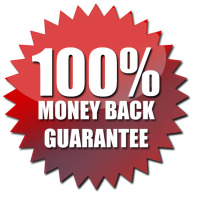 We rarely give guarantees on our products, but since you've never heard of us in the tennis world, we want to give you a fabulous no risk guarantee. If for any reason you think my ideas are ridiculous and would't work for you, simply return the disks in salable condition and we'll refund your entire purchase price.
Click here to beat people younger, better and faster than you.